Chatka
Educational Centre brought back to Community awerness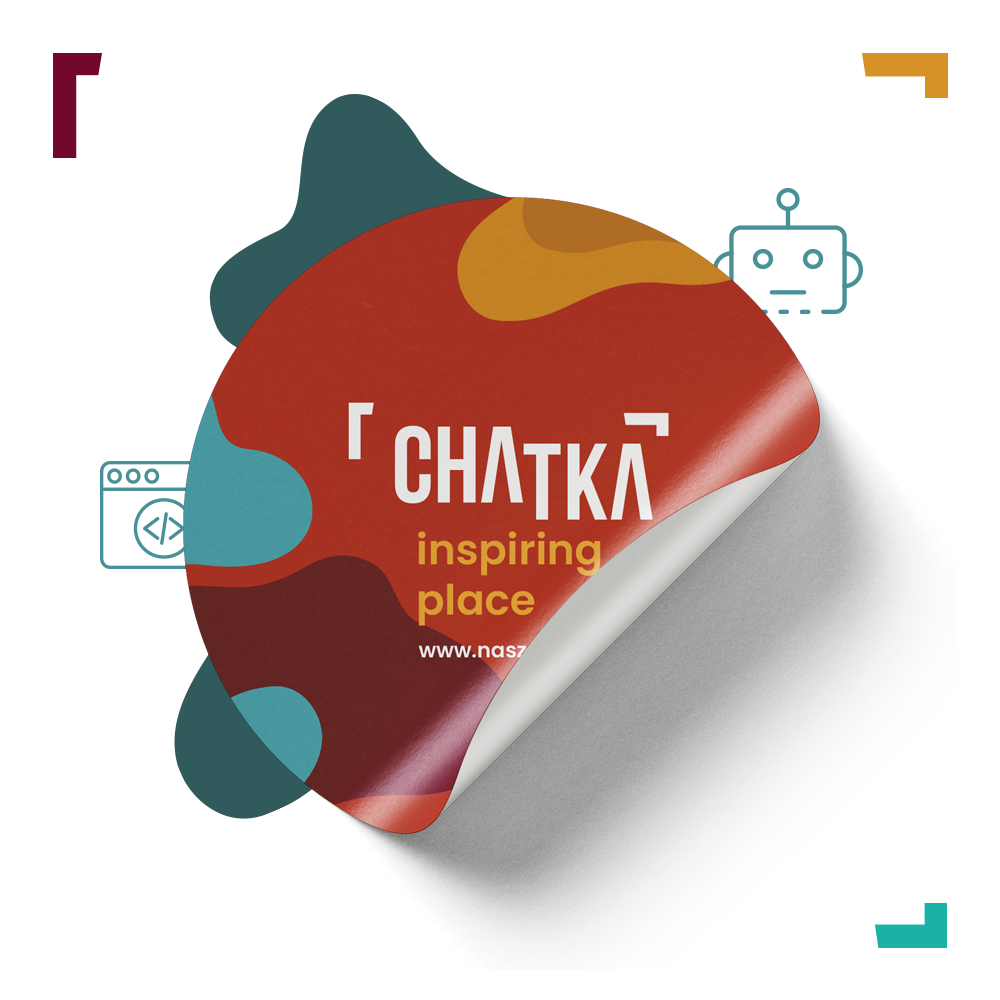 Industry
Education, Leisure time quality activities
Deliverables
Brand Strategy, Visual Identification System, Visual Communication: posters, animations, infographics, gadgets, social media content
About Chatka
an inspiring place with various classes
Over the years Chatka was a well-known educational center for the local community. Unfortunately the place had to be closed as it became unprofitable.
As we were aware of the great potential that this place had, we made a decision to invest in it and bring it back to the hands of the local community but mainly children.
Today Chatka is an extraordinary educational center where people of all ages can educate, develop, and get inspired. Various classes offer includes for example programming, chess, robotics, arts and crafts, or English.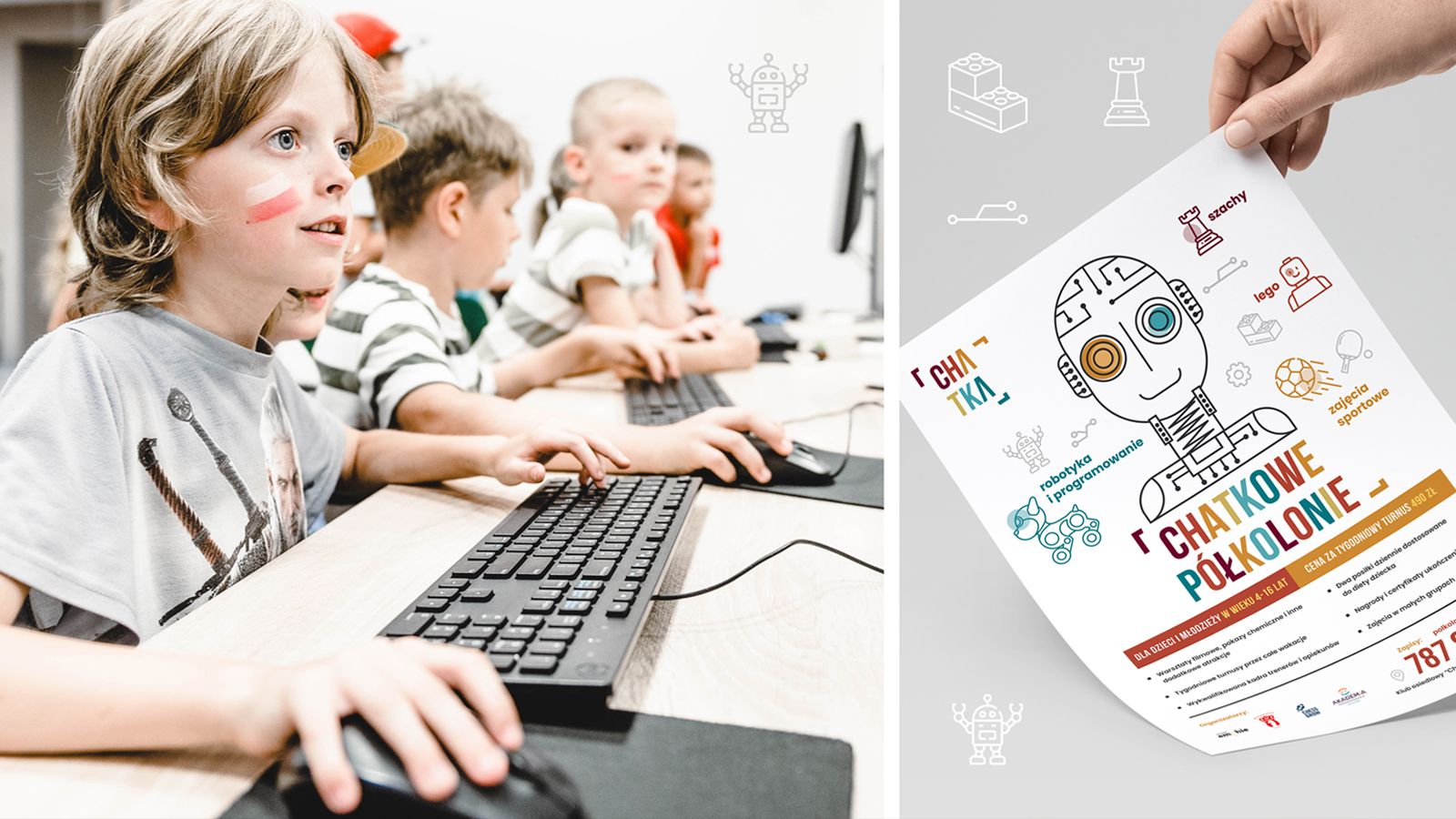 The Challenge
Make America Chatka great again!
We needed to be reminded by the people who used to attend the 'old Chatka's' classes and gain new clients as well. We came to the conclusion that we need to prepare and go through the whole process of rebranding and building the brand awareness.
---
The Solution
Visual highlighting the key elements
See it live
We agreed that the Visual Identification System and Visual Communication we were preparing had to tell about 3 key elements:
Chatka is everybody's place. Everyone who wants to educate and develop is welcome.
The shape of the building is unique and easy to recognize. Chatka is a low and square structure surrounded by high buildings.
Chatka's visitors have the opportunity to learn various things there. The range of inspiring classes is wide. Everyone can find something for themself in Chatka.
We used the building shape to create a logo and shortened the name from Klub Osiedlowy Chatka (Neighbourhood's Club Chatka) to Chatka. Then we added colors to show that it is a friendly place when everybody can feel comfortable. That was the base we used in preparing different promotion graphic materials that were ready to be used on the new website, social media, and outdoor adverts.
Then we took care of the interior. We prepared classroom indicators, inspiring posters with quotations and animations played on the screens showing what skills people are developing in Chatka. Our finishing touch was to prepare gadgets and theme graphics that were used as gifts for the students, events guests, and single classes.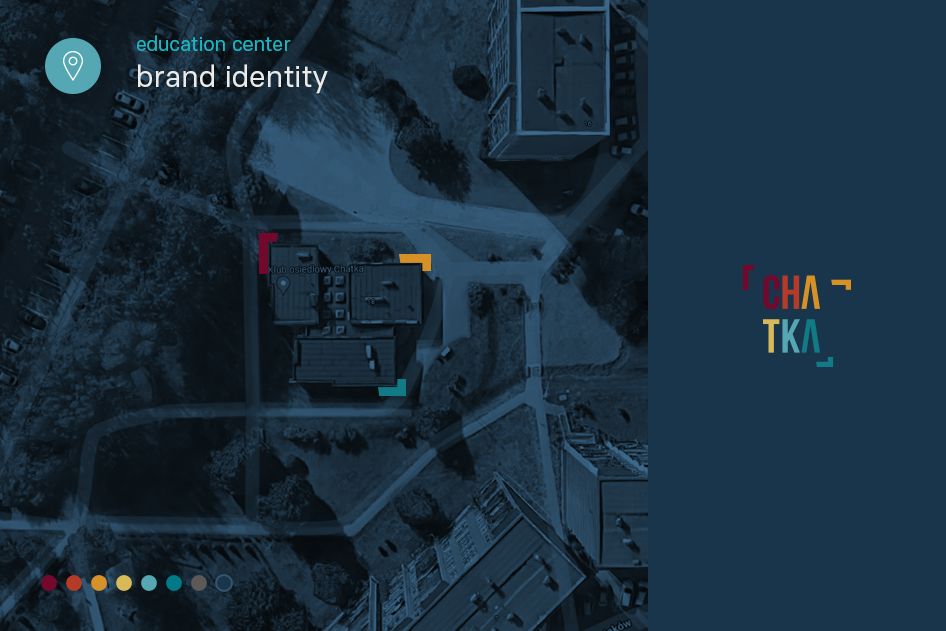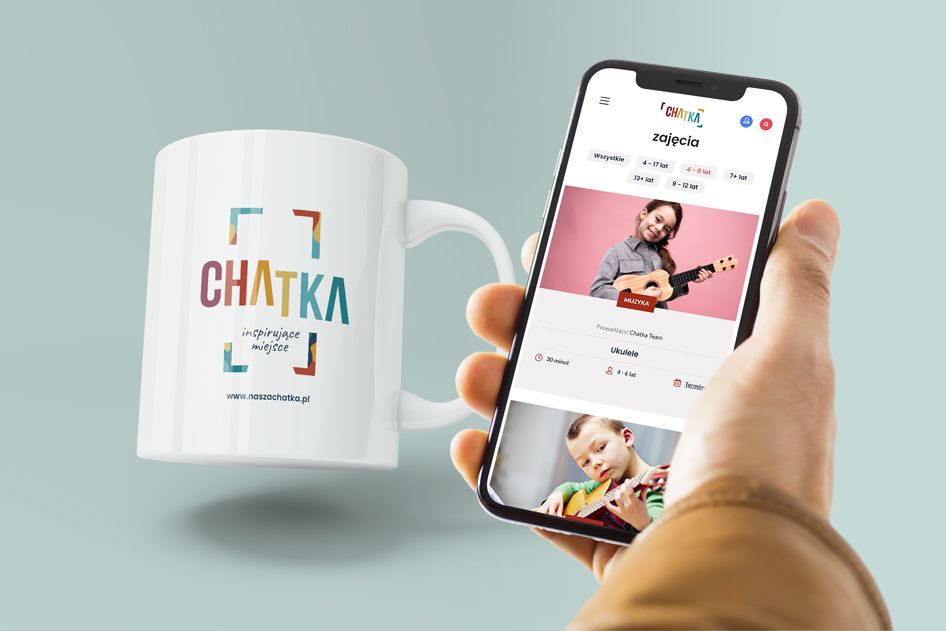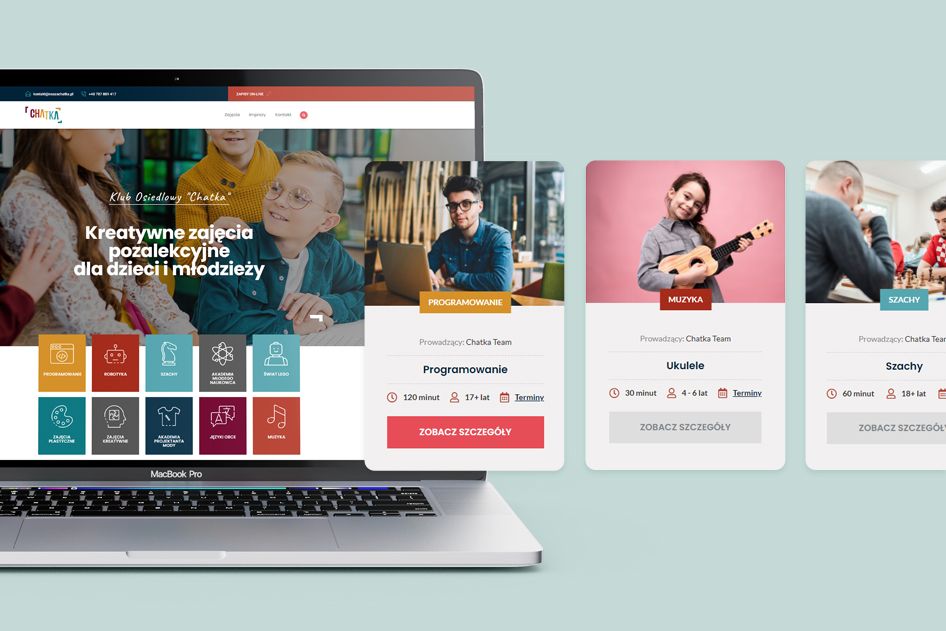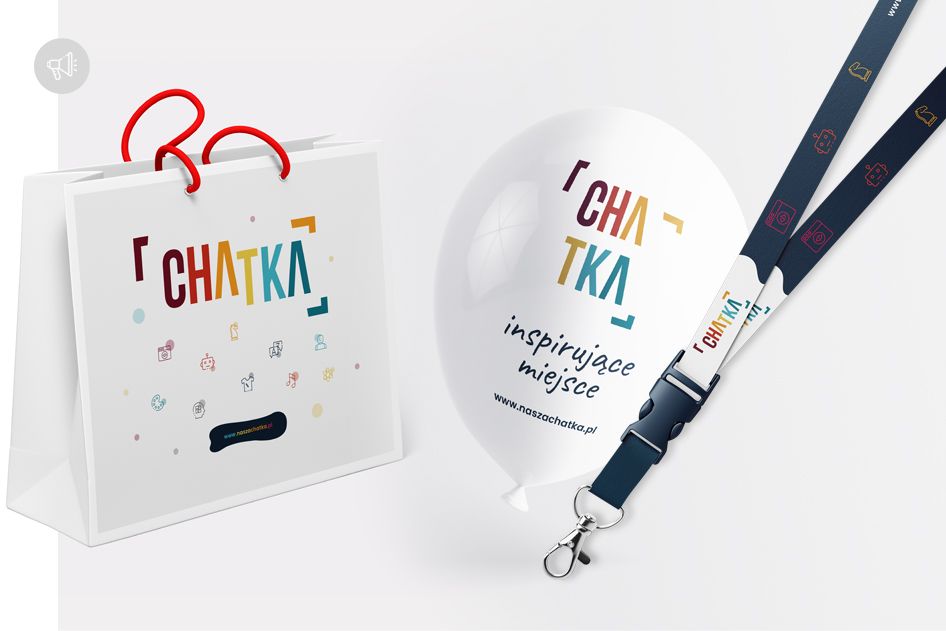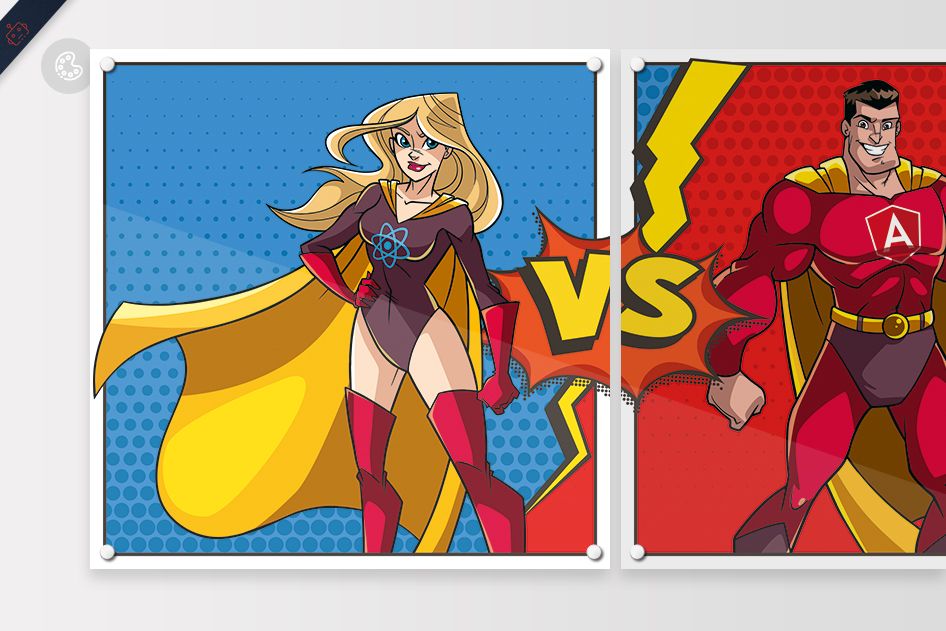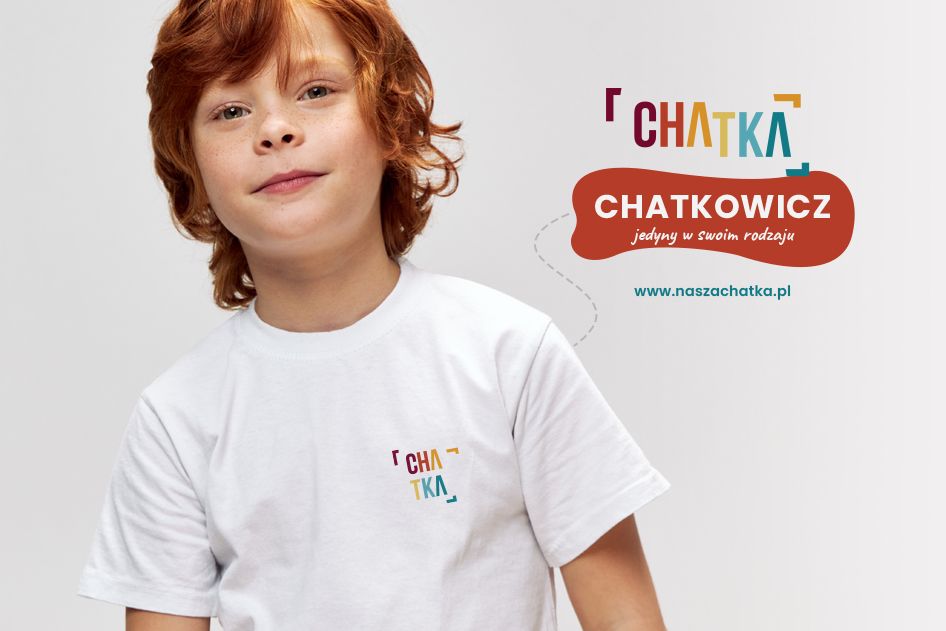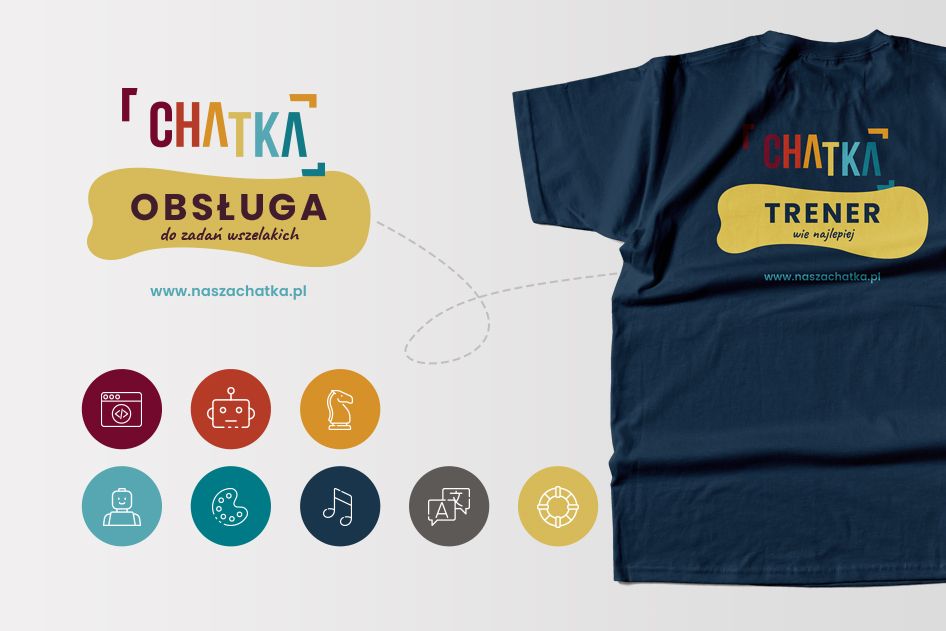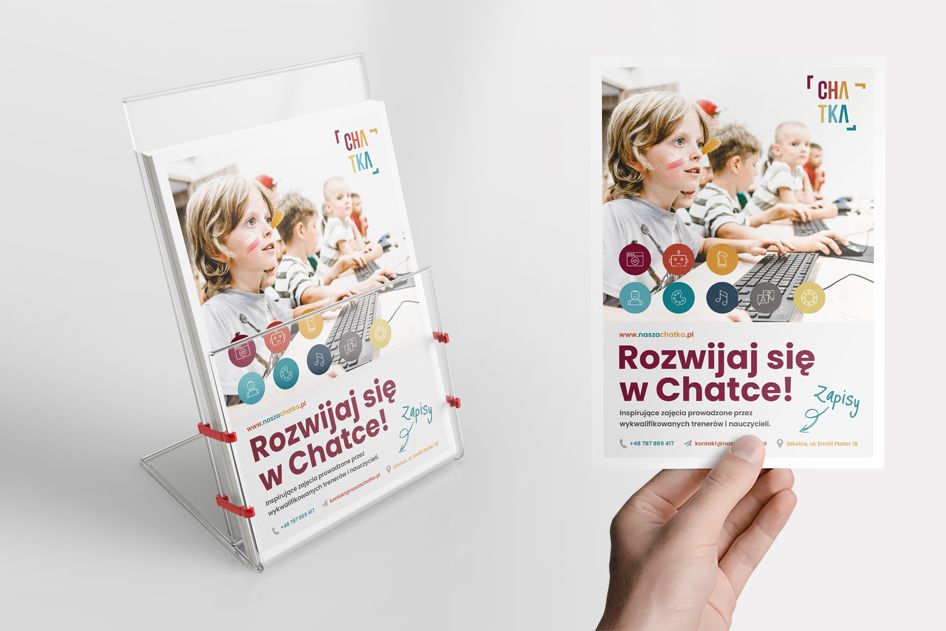 ---
Next project
Del'art


Art secured by Blockchain